June 4, 2019
Tune-In Tuesdays #21: Leave Me Alone by Ethan Bortnick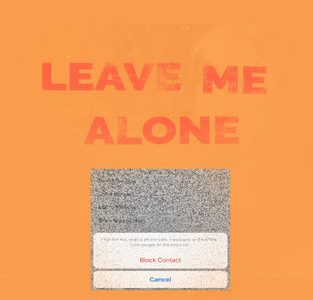 By:
burgundy bug
Leave Me Alone by Ethan Bortnick cover

Source: Leave Me Alone | Ethan Bortnick
Bortnick's bold, smooth voice shines over this action-packed, upbeat, edgy pop ballad in his latest single, 'Leave Me Alone.'
A Bit of Context…
Ethan Bortnick is an American pianist with 15 years of experience under his belt at just 18 years old, according to his website.
A natural prodigy with an extraordinary gift, Bortnick would go on to be acknowledged by the Guinness World Records as "The World's Youngest Solo Musician to Head-line His Own Concert Tour," and raise over $50,000,000 for nonprofit organizations around the world.
To this day, Bortnick still plays shows around the globe, with an upcoming US tour this fall.
Leave Me Alone by Ethan Bortnick
A collage of synth sounds introduce the reader to the track, 'Leave Me Alone' while Bortnick's vocals gradually deliver the listener to the lively, emotional, presto piano that follows.
Each chorus incorporates the pop-synth elements to build up anticipation. As the listener arrives to the refrain, they are greeted by the lyrics:
Leave me alone,

Leave me alone,

Leave me alone 'till I change my mind

Leave Me Alone | Ethan Bortnick
During the transition from the chorus to the second verse, throughout the second verse, and the bridge is where Bortnick's talent shamelessly reveals itself. You can feel the passion, as if you are there beside him watching his fingers gracefully dance between the keys.
At times – especially upon the first listen – 'Leave Me Alone' is a lot to take in all at once. It incorporates so many elements, so many keys, and so rapidly, that it can be difficult to decipher what genre you're listening to.
Is it pop? Anti-pop? Alt-Pop? Disco? No, it's Bortnick.
---
Interested in having content featured in an upcoming blog or issue of The Burgundy Zine? Head on over to the submissions page!
For all other inquiries, please fulfill a contact form.